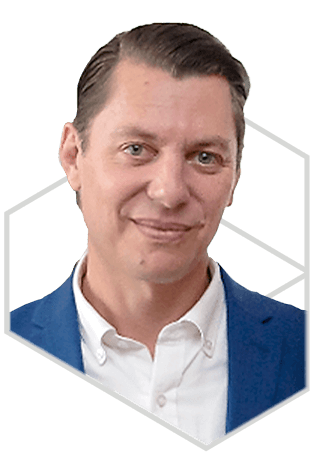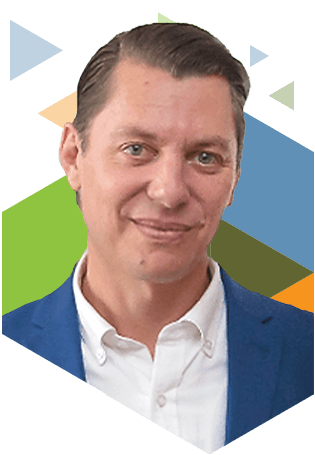 Aaron Bradford
Chief Technology Officer
Aaron Bradford has over 20 years of fintech experience managing all technology functions within the financial services industry.
Prior to joining IPX Retirement, Aaron was most recently Senior Vice President of Technology at Vertical Management Systems, supporting multiple, institutional client SaaS platforms. Before VMS, Aaron was a Director of Technology at Prudential Financial (NYSE: PRU), leading planning, strategy and delivery functions for the Retirement division. Prior to Prudential Financial, Aaron served as the Vice President of Technology for Union Bank's Retirement division (NYSE: MTU), and managed software engineering functions for the Trust and Retirement division for CNA Insurance (NYSE: CNA).
Aaron holds an MA Degree in philosophy from California State University, Long Beach, and a BA Degree in philosophy and economics from California State University, Fullerton.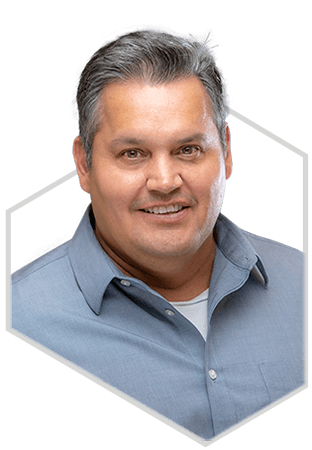 Alan Hathorne
Senior Director of Information Technology
Alan Hathorne manages security and infrastructure for IPX Retirement, ensuring compliance, reliability and uptime for critical systems.
Prior to joining IPX Retirement, Alan led the corporate IT team for Thompson Creek Metals. During his tenure, he and his team designed a state-of-the-art technology infrastructure for the company's crown jewel, the Mt. Milligan gold mine. His 25-year career in technology has given him experience in a variety of fields, including GIS, education, mining and financial services.
Alan holds a Bachelor of Science degree in education from the University of New Mexico. Alan spends his spare time working in his wood shop or on a river in Colorado, trying to coax a trout to bite.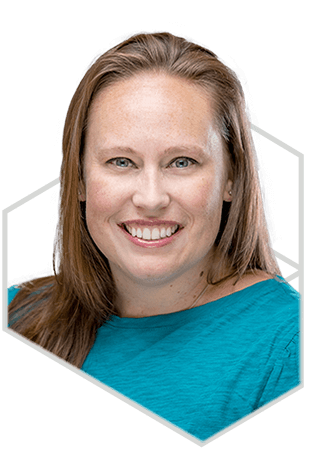 Amy Frisina
Vice President, Trust Operations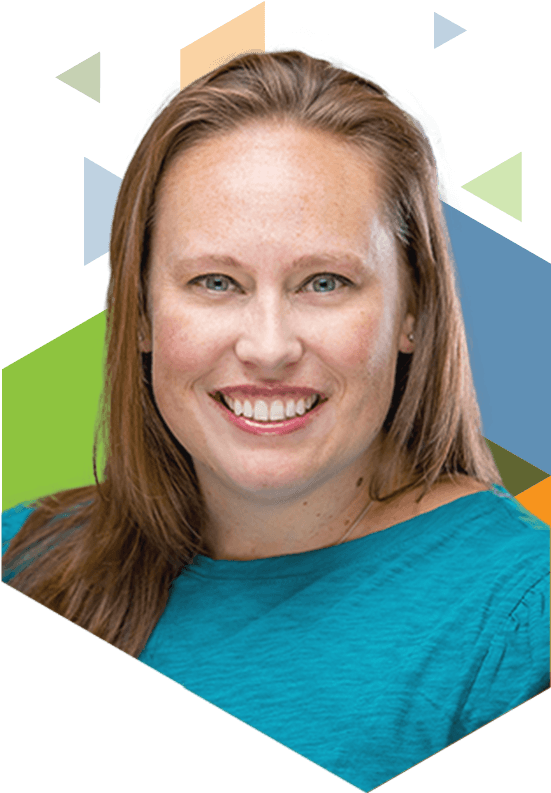 Amy Frisina
Vice President, Trust Operations
Since joining IPX Retirement in 2016, Amy Frisina has worked in several capacities within our trust operations division. With more than 20 years' experience in the financial industry, Amy first worked at Matrix Settlement and Clearance Services, where she offered support in operations, and worked as an account executive and then as a business analyst.
Today, she oversees our daily operations, reconciliation, tax reporting and filing, as well as business analysis and new client implementation. Amy has streamlined procedures and created new processes to accommodate business growth. She has been instrumental in building a strong and successful team that continues to provide high quality and customer service during periods of significant growth.
Amy holds a degree in finance from the University of Colorado at Boulder. And she enjoys spending time outdoors, especially in the mountains, with family and friends.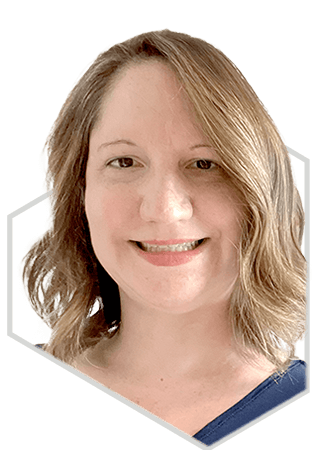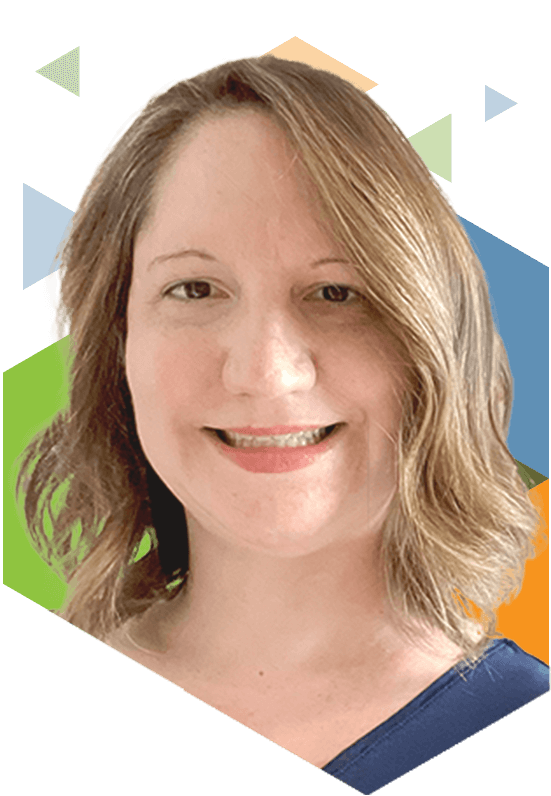 Amy Rubusch
Senior IT Director
Amy joined IPX Retirement in 2016 and has worked in technology and IT since 2000, building custom applications in a variety of industries, including financial services and health insurance. After working as a software developer for many years, Amy discovered her love of technical analysis. She now uses her unique skillset to design innovative solutions to satisfy business and operational needs at IPX Retirement.
Amy holds a Bachelor of Arts Degree in Computer Science and Psychology from Hunter College. Born and raised in Queens, New York, Amy is an avid New York Mets fan, and enjoys stitching and crocheting in her spare time.
amy.rubusch@ipxretirement.com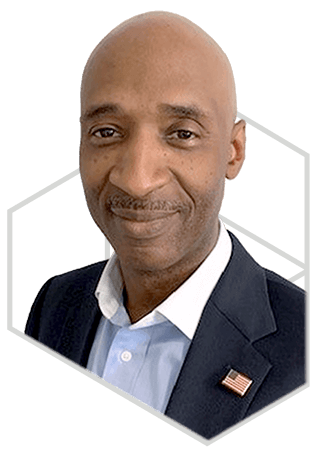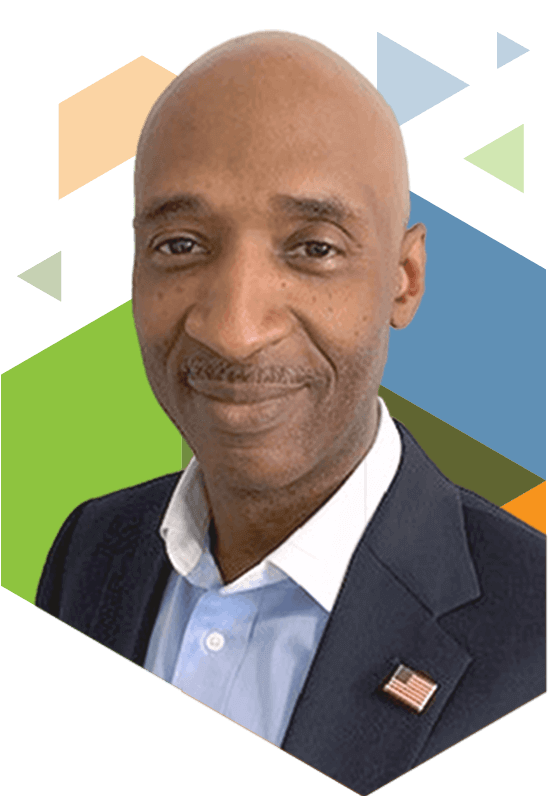 Aston Blake
Senior Sales Consultant
Aston Blake joined IPX Retirement in 2022 and brings over 30 years of experience in the financial services industry. For the past 19 years, Aston helped retirement plan advisors and third-party administrators develop, enhance, and streamline their retirement plan practices within the tax-exempt markets. Aston's experience includes National Not-for-Profit Practice Leader for MassMutual's Retirement Services Division and Head of Product Segmentation for Empower Retirement's not-for profit and government segments.
Outside of work, Aston enjoys attending church with his wife and children and playing soccer.
aston.blake@ipxretirement.com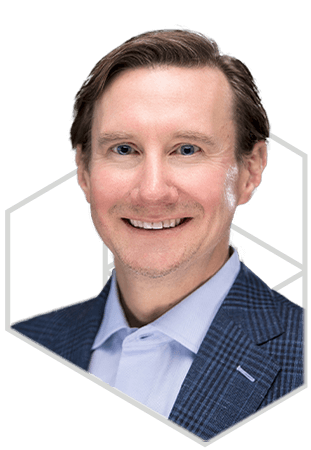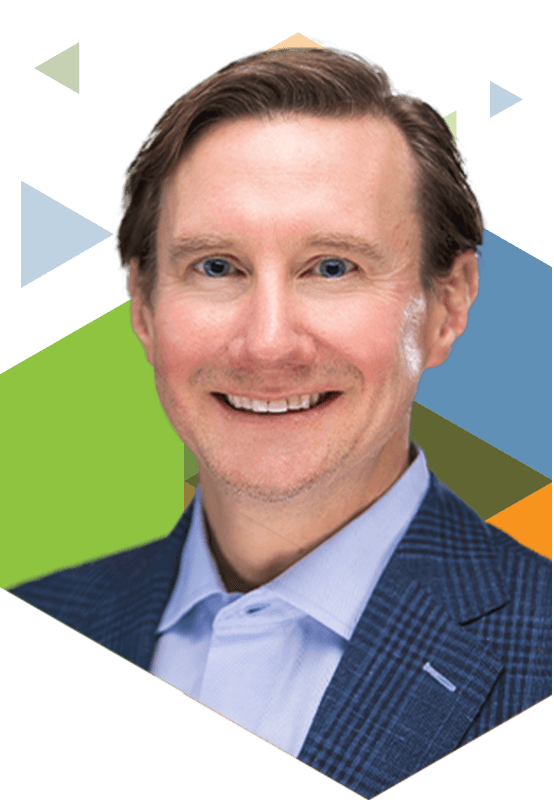 Bill Mueller
CEO
Bill Mueller oversees the vision, strategy and day-to-day operations of IPX Retirement. Bill has a proven executive management track record of 20+ years and excels at driving growth in the technology industry. He believes that putting the right technology-based platforms in the hands of financial advisors, broker-dealers, TPAs and investment providers improves investment outcomes for all retirement savers.
Prior to joining IPX Retirement, Bill was the CEO of Fi360, Inc., where he led the firm's transformation into an enterprise-focused company while tripling the size of the firm in five years. Fi360 was purchased by Broadridge Financial Solutions, Inc. in 2019. Bill's career also includes serving as CFO of Renda Broadcasting Corporation, and he has held various senior product management roles at a number of technology firms, including Entigo Corporation and ServiceWare.
Bill holds a Master of Business Administration degree from the Wharton School at the University of Pennsylvania and a bachelor's degree from the University of Notre Dame.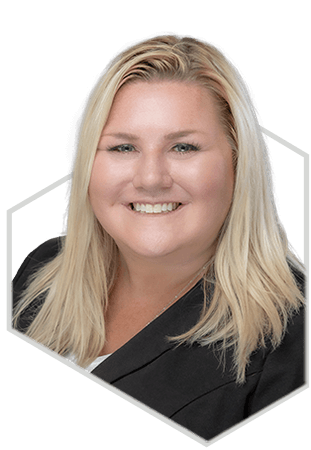 Brandy Walters
Senior Vice President, Client Services
Brandy Walters joined IPX Trust in May 2013 as its second employee, specializing in the fields of automation and technology. Before joining us, Brandy worked at Matrix Trust Company, where she was responsible for a variety of assignments, including creating and maintaining the company's automatic IRA rollover platform. Brandy then joined Charles Schwab's Trust Services training department, where she served as a client consultant on business efficiencies and platform development projects.
At IPX Retirement, Brandy has more than 20 years of experience in building and maintaining strategic relationships with retirement plan providers, plan sponsors, retirement advisors and third party administrators. She also works very closely with IPX Retirement business units and our sales team to onboard new business to the IPX platform.
Brandy is originally from Colorado but recently moved to Phoenix. She enjoys spending her time traveling and sailing, and with her dogs.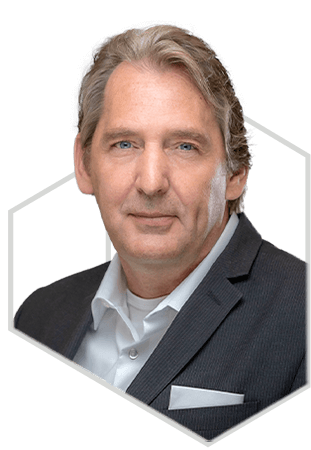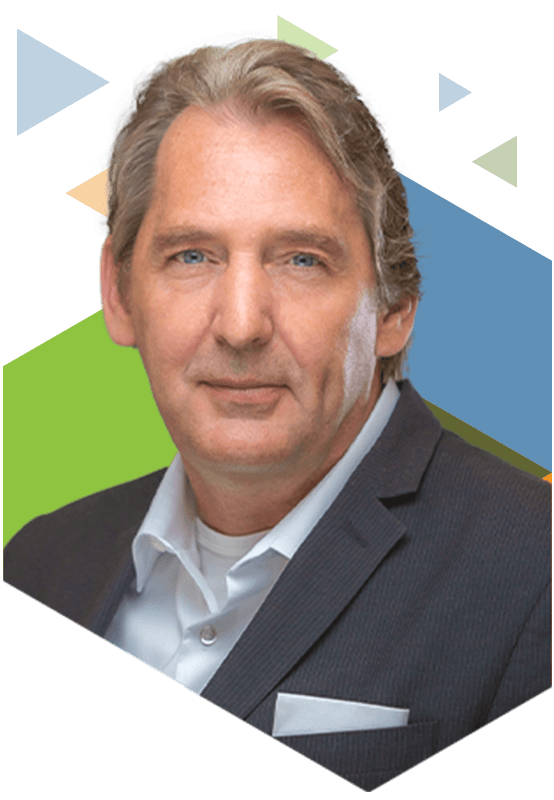 James Olson
Managing Director
James Olson has 20 years' experience in the retirement plan industry. During that time, he has become an acknowledged leader in his field as the designer of forward-thinking product and service models that have had a significant impact on the retirement plan marketplace.
James got his start in the retirement industry in 1990 as a Client Services Manager for Bank of America Retirement Services while also earning Series 7 and 65 licenses. James' career also includes working for Charles Schwab & Company as Senior Product Manager, as well Decimal Inc. (now Ubiquity) as Senior Vice President of Strategic Initiatives. He was also a founding partner of ASPire Financial Services before joining Bluff Point Associates, where he developed the Investment Provider Xchange platform for the 403(b) marketplace. Today, as a lead executive, James is responsible for steering strategy to achieve business goals.
James also loves to make music. He is an accomplished guitarist, has amassed an impressive "axe" collection and likes to jam with his band, The 402(g)s.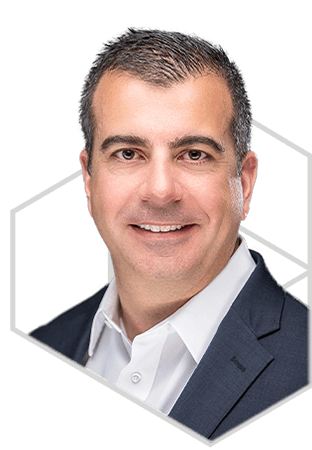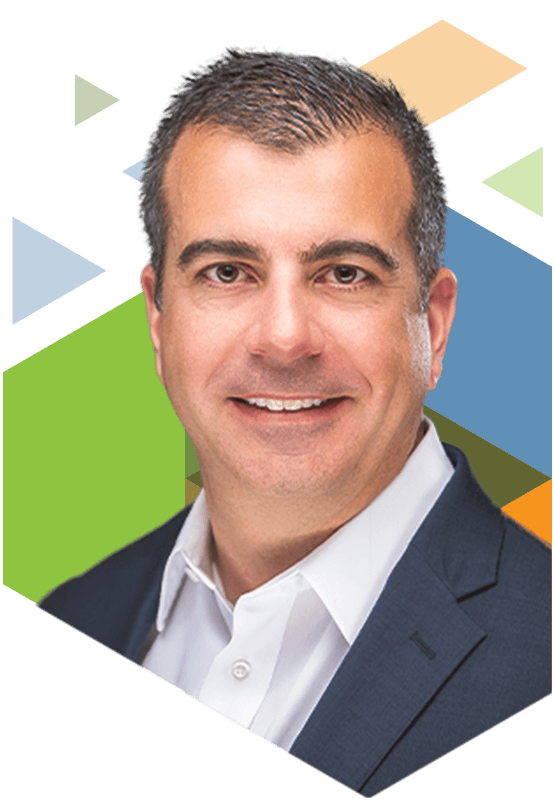 Kevin Loffredi
Chief Product Officer
Kevin Loffredi uses his expertise at IPX Retirement to help ensure that the tools and solutions we offer also align with our overall vision. To achieve his goals, Kevin focuses on working closely with clients, while also focusing on operations, sales and technology to ensure great outcomes.
Kevin's product management skills were acquired during more than 20 years spent building solutions for the financial services industry—and using technology as a financial planner. His industry-leading research tool, Annuity Intelligence, was acquired by Morningstar in 2010. While working at Morningstar, Kevin was responsible for a team created bespoke solutions built to leverage Morningstar's vast capabilities.
A subject matter expert on the topic of variable annuities, Kevin has trained FINRA examiner, made presentations at national conferences and created continuing education content.
Kevin attended Northern Illinois University, where he received a Bachelor of Science degree in finance. He also holds a FINRA Series 65 license and is a CERTIFIED FINANCIAL PLANNER™ Certificant.
Kevin and his wife have a son and daughter, both of whom share an interest in car racing with their father. Kevin also enjoys rebuilding cars and engines.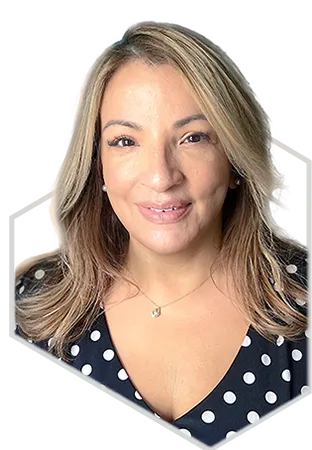 Mildred Arroyo
Sales Consultant
Mildred Arroyo has over 14 years of experience working in the financial services industry, experienced bilingual representative with over 80,000 interactions with plan participants, plan sponsors advisors and TPA's. Financial services began in 2009 with MassMutual covering multiple territories across the United States, Mildred joined empower in 2021 as a TPA client service manager then as an education counselor in for Empower. Mildred has worked with thousands of advisors, plan sponsors and competing firms assisting them with growing their retirement plan business, improving participation, education on plan basics and the importance of saving for retirement. She has a deep understanding of retirement plans, including: 401(k), 403(b) and 457 plans, along with IRAs and retail products.
At IPX Retirement, Mildred is a valued member of the IPX Premier Services Team, which assists advisors with the takeover of plans, implementation, ongoing monitoring and extensive help with asset transfer, exchanges, add-ons and rollover processes applying best practices for growing your business with IPX Retirement. On each occasion she dedicates her efforts to ensure a seamless transition of plans, and participants.
Mildred obtained her master's degree in communication from Bay Path University. She is bilingual and resides in Springfield, Massachusetts, a native of Puerto. She enjoys her free time with her beloved dogs and family and enjoys traveling, especially the beach.
mildred.arroyo@ipxretirement.com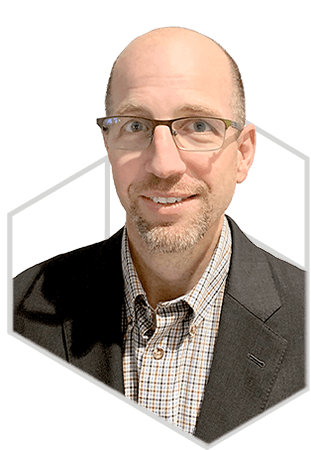 Paul Delcogliano
Vice President of Technology
Paul Delcogliano
Vice President of Technology
Paul graduated Pace University in 1993 with a bachelor degree in Management Information Systems. In 2012, Paul co-founded Nexus Financial Services.
Paul has been working with Microsoft technologies for over 25 years. Throughout that time, he has worked for a wide variety of firms including fin-tech, advertising, and consulting companies. He has built systems for a diverse range of delivery platforms including Windows, Web and mobile. At Nexus, Paul oversees a team of developers and is the lead software architect of the IPX Platform. In this role, he works closely with business stakeholders to develop applications which improve operational efficiency and enhance IPX product offerings. Building secure, high-performing and scalable systems is one of his passions.
Back before print media died, Paul authored many articles and columns on a variety of topics, and co-authored a book or two for various trade publications, including Microsoft Press. Paul has taken up running and has participated in several half marathons. He is an avid Star Wars fan. You may even spot him at a comic convention dressed as his favorite characters from the movies.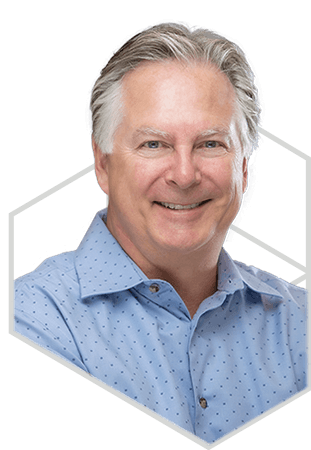 Richard Moser
Vice President Strategic Relations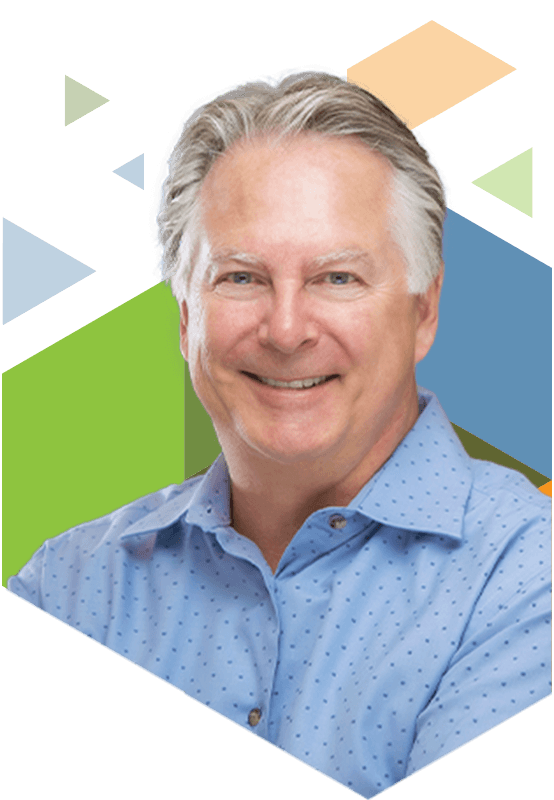 Richard Moser
Vice President Strategic Relations
Rick Moser has dedicated more than 35 years of his career to the employee benefits and financial services industries. He began his career at United Healthcare Inc. in Baltimore. After moving to Denver, he joined Fiserv Trust, where he was instrumental in doubling the company's assets under custody. In 2006, he went to work for Aspire Financial Services as its vice president of national sales. In that role, Rick worked directly with hundreds of advisors and plan sponsors, as well as independent advisors. During his tenure at Aspire, the company experienced significant growth in both 401(k) and 403(b) plans/assets.
At IPX Retirement, Rick is responsible for obtaining and maintaining key advisor and plan relationships. He works directly with advisors, third party administrators, plan sponsors, distributors and investment firms, while also overseeing training, demos and sales calls.
In his free time, Rick enjoys skiing, camping and hiking.
rick.moser@ipxretirement.com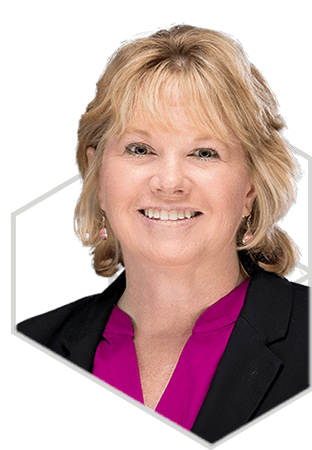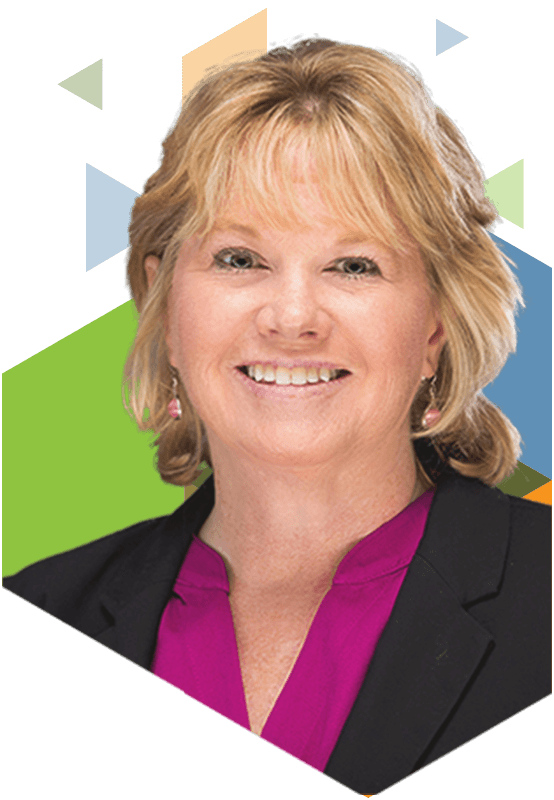 Susan Baber
Director of Marketing
Susan Baber joined IPX Retirement in 2020, bringing with her 20 years of experience in financial services. Early in her career, she worked as a marketing manager at AT&T before pivoting to start her own practice as a financial advisor to individuals and small businesses. Committed to providing and promoting solutions to financial advisors and institutions that best fit their needs, she became a marketing director in the wealth management and advisor education markets. She has been a Certified Financial Planner® since 1998.
At IPX Retirement, Susan is responsible for working with the sales team to craft messaging and campaigns that promote the full suite of IPX Retirement products, including the Investment Provider Xchange platform, Safe Harbor force-out IRA solution, and custom-branded IRA programs. She specializes in marketing that drives results, whether through a campaign for a product solution, an event or educational webinar.
A Texas native, Susan has lived in Colorado for more than 26 years. She has two daughters and loves hiking, biking, and traveling.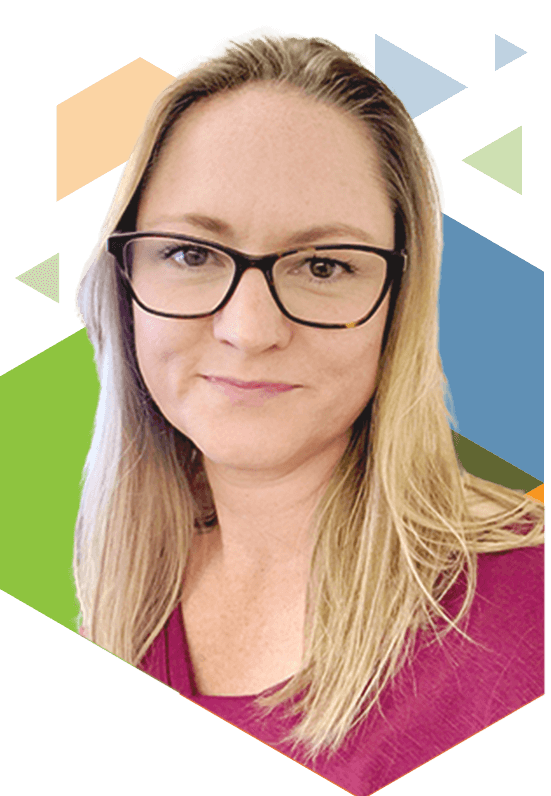 Tiana Snodgrass
Operations Manager
Tiana Snodgrass is the Operations Manager at IPX Trust. With more than 16 years of experience in financial services, Tiana has held a variety of operations positions. During her eight plus years at IPX, she has worked as an Operations and Senior Operations Specialist in IRA New Accounts, Reconciliations, Tax Mailings and Fee Processing and helping our Paying Agent clients.
When not working, Tiana likes to camp and play pool (billiards).
tiana.snodgrass@ipxretirement.com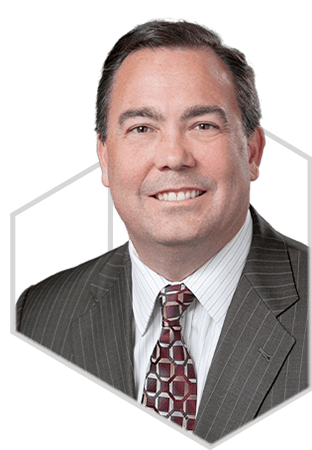 Troy Dryer
Vice President of Business Development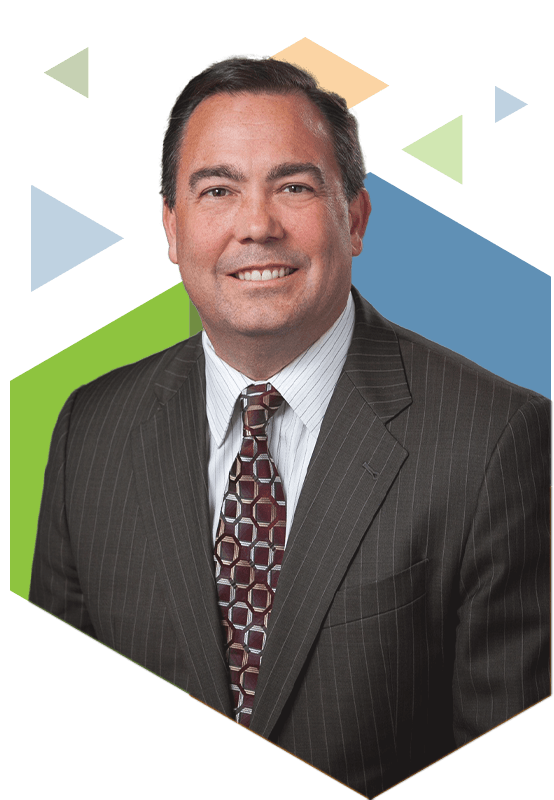 Troy Dryer
CRPC, AIF
Vice President of Business Development
Troy Dryer brings more than 30 years of industry service to our group. He specializes in retirement plans for plan sponsors in healthcare, higher education, church and government. He is well versed in all types of retirement solutions, including 401(k), 403(b), 457 and non-qualified plans, and has helped establish executive comp and cash balance plans that allow key executives/highly compensated employees to save more for retirement.
Prior to joining IPX Retirement, Troy held various leadership and sales roles. As managing vice president of business development and client retention at VALIC, Troy implemented a new CRM system and increased his sales team's productivity and implemented strategies to improve client retention. His career also includes positions with VOYA Financial, Fidelity and National Benefits Services with a focus on client experience outcomes.
As a subject matter expert, Troy has spoken at regional and national industry conferences including NACUBO, ASHHRA and NAGDCA on retirement trends and compliance topics. As a thought leader on emerging industry trends, Troy has created education material, presentations and white papers on plan design and participant applications.
Troy attended the University of Utah where he received his Bachelor of Science in finance. In addition, he holds the FINRA Series 7, 24, 63 and 65 registrations.
troy.dryer@ipxretirement.com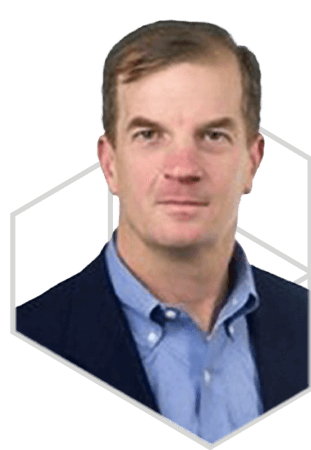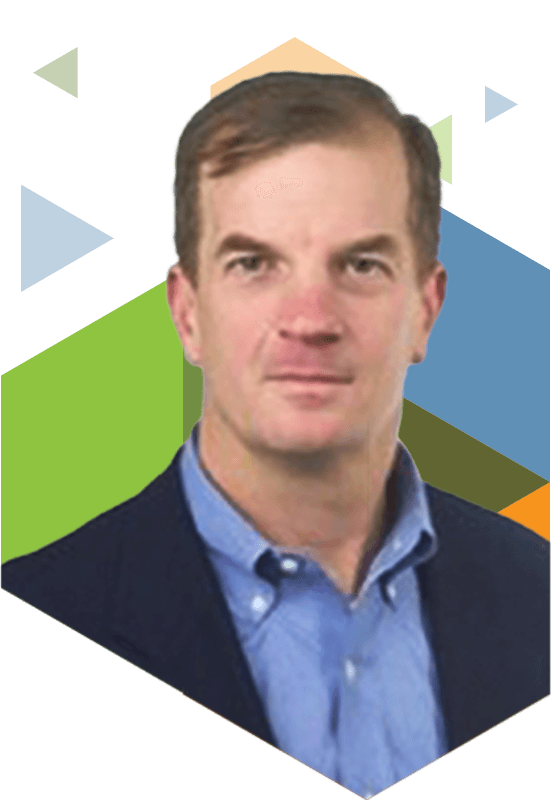 Warren Hadley
Chief Financial Officer
Warren Hadley is the Chief Financial Officer of IPX Retirement where he leads the Finance, HR, and Legal functions. He has over 25 years of experience at high growth companies in the financial services and technology industries.
Prior to joining IPX, Warren was CFO at Innovest Systems, a trust accounting software company acquired by SS&C Technologies (NASDAQ:SSNC) in May 2020. Prior to Innovest, he served as CFO at Wealth Management Systems Inc. (WMSI), a technology-based rollover services and retirement planning tools company acquired by DST Systems in 2015.
He began his career at PWC (Price Waterhouse Coopers) and also spent 10 years at Forrester Research Inc. (NASDAQ:FORR).