Add Value By Offering Plan Management Solutions
The IPX Plan Governance Program (PGP) is designed to empower advisors as they work with plan sponsors, particularly those in the non-ERISA space, often governmental 457 or public-sector 403(b) retirement plans.
The Plan Governance Program consists of five components essential to a well-governed retirement plan. A detailed PGP workbook includes comprehensive information on each component, along with detailed worksheets to use in consultation with plan clients.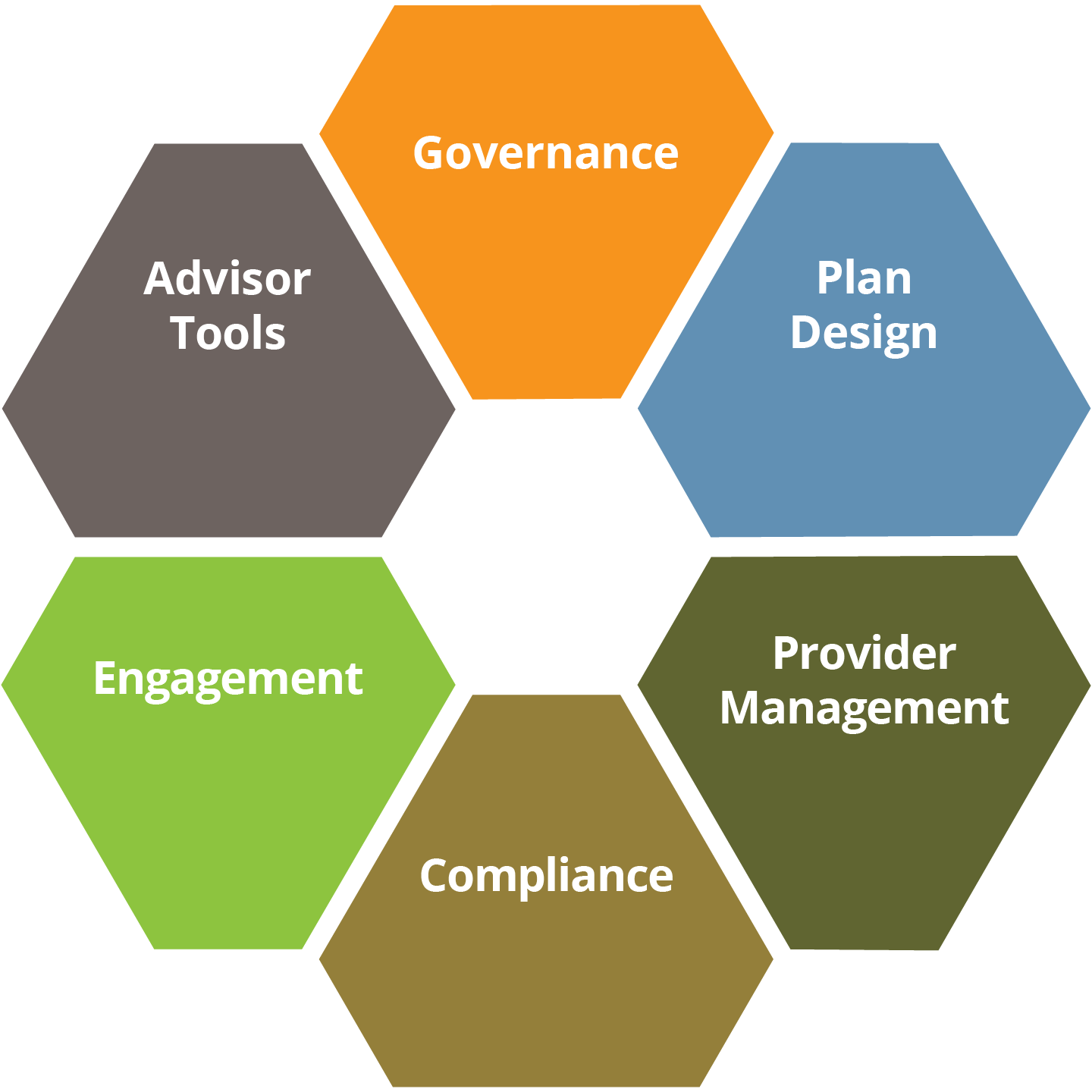 Governance
Comprehensive governance provides a framework for operating and administering the plan.
Plan Design
Well-designed and operationally compliant plan documents include key elements that act as the roadmap for the entire plan.
Provider Management
Evaluating providers and documenting their available services, fees and products is essential to good plan governance.
Compliance
Especially with non-ERISA plans, it is critical to follow procedures and processes that minimize the risk of litigation and fines yet require minimal staff oversight.
Engagement
Improving participant engagement is key to overcoming historically poor participation in governmental and public sector plans.
Advisor Tools
The PGP includes detailed worksheets for each component. Use these tools as you guide your clients through the program.
Across the nation, prudent employers, including large school districts and government organizations, are looking to implement solutions like a master recordkeeper and Plan Governance Program that provide improved retirement plan benefits for their employees while increasing the fiduciary protection for the employer.
Building Better Benefits for Retirement
In the current economic climate, employees have more opportunities.
Make their choice clear by providing an advanced retirement plan solution that offers a variety of investments from their choice of approved providers. The innovative IPX Platform offers access to ETFs, CITs, guaranteed fixed income, advisor-managed portfolios, and low-cost mutual funds, all on a mobile-friendly platform. Imagine being able to offer employees, especially those with legacy accounts, a place where they can holistically view* all of their retirement accounts, in one place, from all their providers.
It's right here — the IPX Platform!
* The IPX platform can accept and display most legacy account information via a SPARK data connection.