Set Your Organization Apart
The
IPX Master Recordkeeping
solution moves your retirement plan beyond the ordinary. Take back control of your multi-provider, supplemental retirement plan by managing multiple vendors from one single dashboard.
By utilizing the IPX Platform as a Master Recordkeeper for your 403(b)/457 plan, you can streamline plan administration, while improving participant engagement and employee recruitment and retention.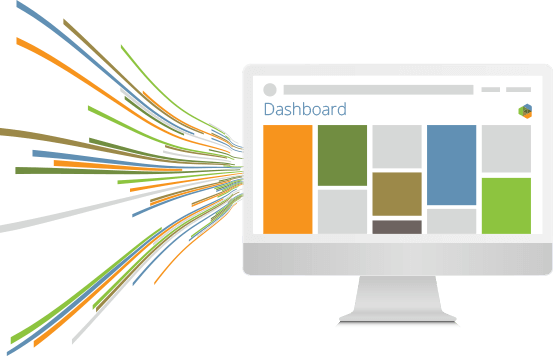 Modernize Your Plan with IPX.
As a plan sponsor, are you tempted to go to a single provider instead of having multiple providers in your supplemental retirement plan?
With IPX®, you can have the best of both worlds — choice and simplicity.
The IPX Master Recordkeeper solution enables you to offer multiple investment providers within your 403(b) or 457 plan powered by our single platform. Your employees benefit from investment choice that fits each unique situation while viewing and managing their entire account holdings on a single dashboard. You benefit from easier administration and more control over your supplemental retirement plan offering.
Single Provider Limits Employee Choice
Limited choice
Two logins to view current and legacy account values
May result in lower participation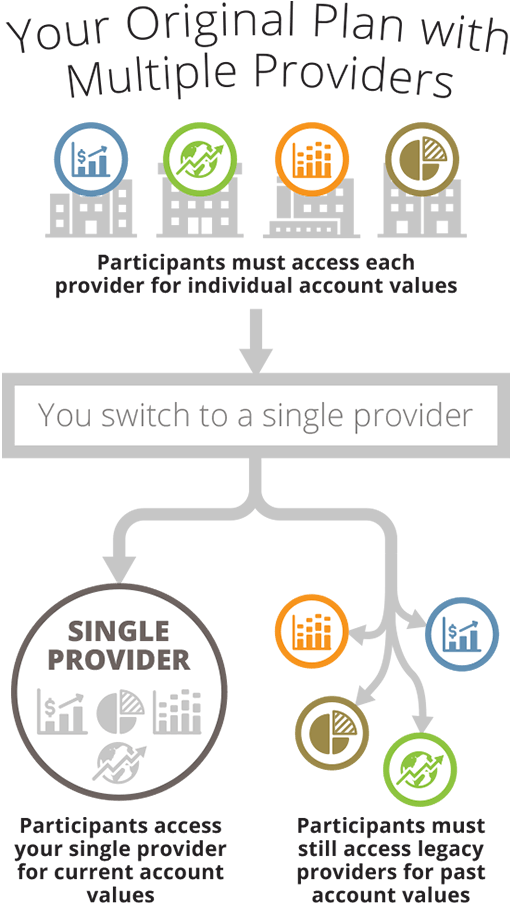 IPX Offers Multiple Choices and Reduces Admin Time
Easier administration with multiple products and vendors on a single platform
Better control with plan-level reporting
Increase participation with default investments and auto-enrollment
Display legacy account values alongside current account values
Plan Governance Program participation improves employee recruitment and retention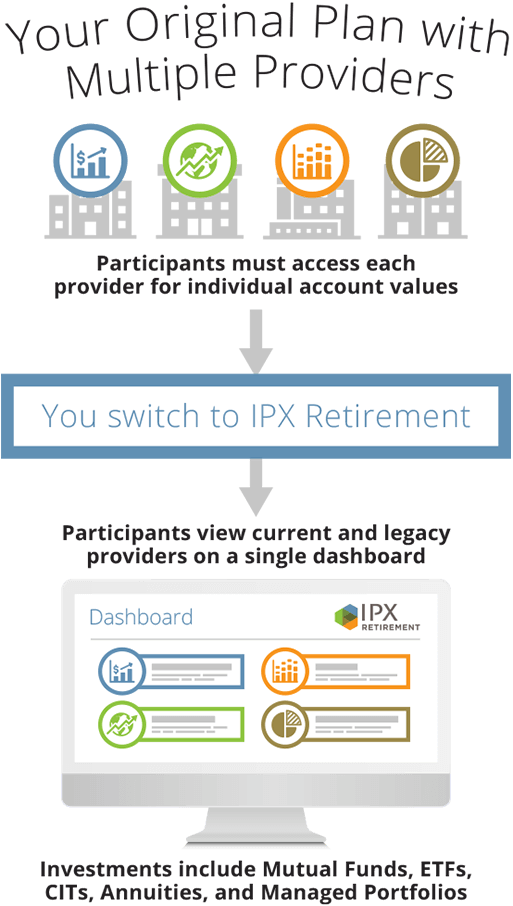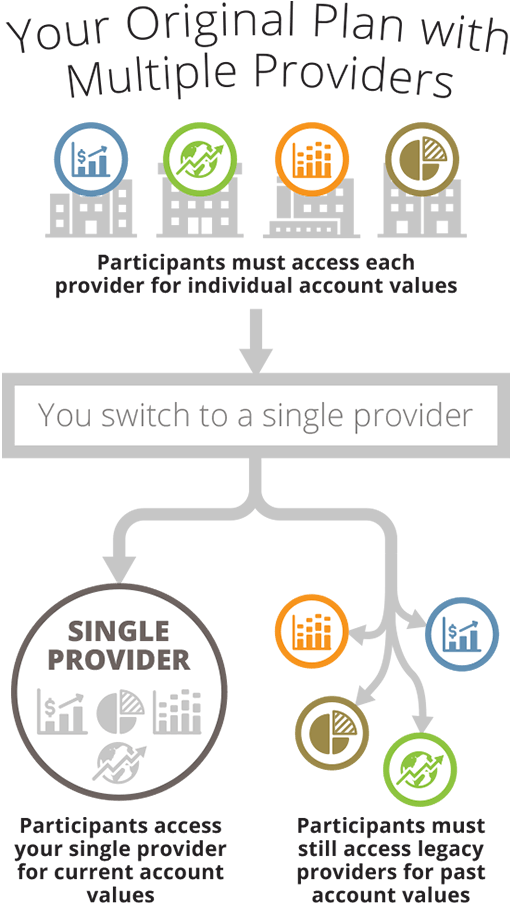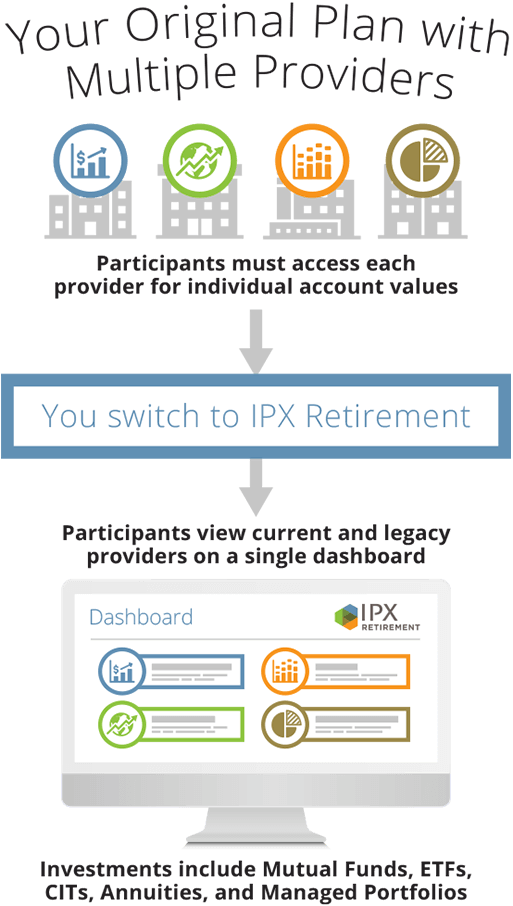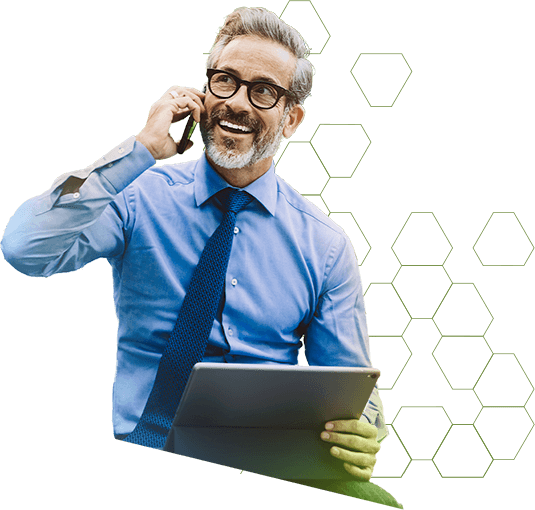 Modernizing your supplemental retirement plan makes life easier for you while offering your employees a superior retirement plan.
Consult with your advisor or contact your IPX representative for more information on the IPX Master Recordkeeping solution.